Private Guided Tours
We would love to talk to you about your next journey to India! If you have any questions or concerns drop us a message by filling out the form or if you would rather speak to an Explore India Travel Specialist, call us at  1.800.515.3808.
Skip the Crowds. Travel at Your Own Pace.
We are happy to customize a tour that will best suit your needs. Our dedicated team of professionals knows India like the back of their hands. You can read hundreds of online reviews of destinations, hotels, and sites but with our up-to-date first-hand knowledge we will be able to compare and contrast different options and ensure we find something that is just right for you. Everyone is different, some people like a tried and true tour, while others prefer something off the beaten track. Almost anything you can imagine, we can create. Or, if you don't know where to start, our specialists can help and inspire you. We will listen to what you want to do and create something amazing that exceeds your expectations, but not your budget. Your visit to India, with Explore India, will encompass everything needed to arouse your senses so you will remember this journey as an experience of a lifetime. Please take the time to go over a few programs in this section and see if there is anything that you like: this can serve as a starting point. We will be happy to work with you and create things as per your wish.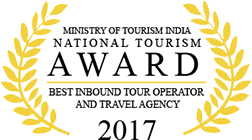 Need help finding a tour?
Contact a travel specialist